In 1968, CEO Allan Lambert took a visionary lead and established a unique direction for TD by focusing on contemporary Canadian art.
The impetus to acquire a collection of contemporary art was the building of the Toronto-Dominion Centre in 1967.
The TD Centre, designed by Mies van der Rohe, provided TD with an exciting and modern building, ideally suited to contemporary art and a modern North American identity.
Today, TD focuses on establishing a collection of museum quality artworks created by a diverse representation of artists.
TD Bank Art Collection Today
See a selection of the art works in our collection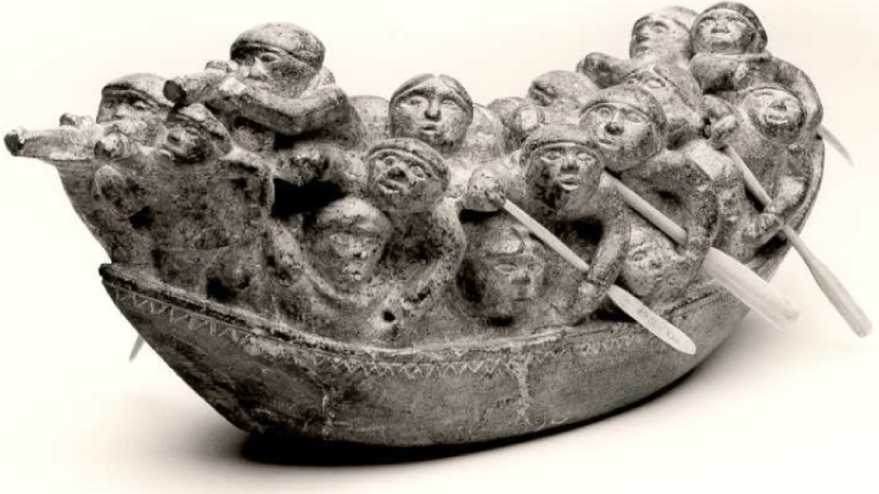 The TD Gallery of Inuit Art opened to the public in 1982 and represents all regions of the Canadian Arctic. The collection both showcases historically significant artists and contemporary Inuit artists.

Location
79 Wellington Street West (TD Centre)
Toronto, Ontario
M5J 2Z9
Find directions

Hours
Mon-Fri    8am – 6pm
Sat & Sun 10am – 4pm

Not fully accessible
Amplifying voices by investing in the next generation of arts and culture leaders and educators.

Fostering the future of some of Canada's finest artists by supporting this important Inuit cultural centre.

Affirming the longstanding relevance of Black people to Canada's fabric, through this Royal Ontario Museum exhibition.
Read more about our commitments
Connected Communities
We aspire to help people participate and be included in their community.
back to top