What is a secured credit card?
A secured credit card is a credit card that requires a security deposit, which is held as collateral in a savings account. The deposit in the savings account "secures" the credit line for the card.
A secured credit card helps you build or rebuild your credit, whether that means growing your credit history or improving your credit score by making on-time payments. Establishing good credit is an important step to reaching financial goals, like buying a car or house, or paying for higher education.
Plus, with the TD Cash Secured Card, you can earn Cash Back on purchases*, so you get the benefit of earning rewards while building credit.
Grow your credit history or improve your credit score while earning rewards like Cash Back.
Your savings account secures your credit card
When you apply for the TD Cash Secured Card, you'll also open a TD Simple Savings account to hold your security deposit.2 This means money in the savings account is held as collateral for the card
Your savings deposit is your credit line
Once approved for the secured card, you'll open a Simple Savings account and have 15 days to deposit funds. These funds will be your credit line. So if you deposit $500, the limit on your card will be $500
Your savings account will be frozen, so don't overfund it
Only deposit the amount you are approved for. If you are approved for $500 and deposit $700, your credit line will still be $500
Once you fund your card, you'll receive it in the mail
When your savings account is opened, funded and frozen, TD Bank will mail your new secured card to you. Activate it and start building your credit
Use it just like any credit card
Make purchases and earn rewards, all with the same convenience and security of a TD Bank Credit Card. Then, pay your bill each month
The key is to pay your balance on time each month
If you use and maintain the card and keep it in good standing, you may be eligible to graduate to an unsecured TD Bank Credit Card2
Find out how to build or repair your credit
Understanding your credit score & report
Learn about your credit score and what steps you can take to improve it
Credit scores & reports interactive guide
Get information on your credit score, how it's calculated and how to protect it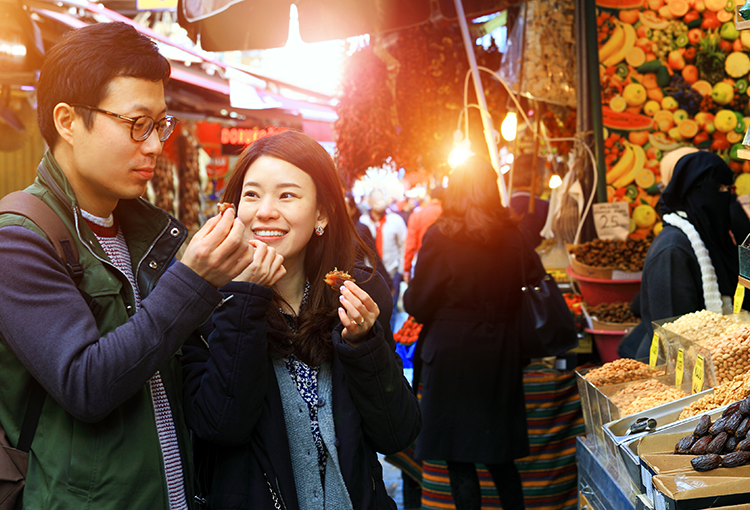 Earn rewards while you build or repair your credit
The TD Cash Secured Card is a smart, safe and convenient way to pay, plus you earn rewards just for using your card instead of cash.
Earn 3% Cash Back on dining – from casual to fine dining and everything in between
Earn 2% Cash Back at grocery stores1
Earn 1% Cash Back on other purchases*
Say you spend $500 a month:
$100 on dining
$200 at grocery stores1
$200 on other purchases
After your first year, that would be $108 Cash Back!4
Start earning rewards and building your credit today.
Note: Rewards are earned as points that can be redeemed for cash back.
Rates and fees for TD Cash Secured Credit Card
Rates and fees for TD Cash Secured Credit Card

Rates and fees

What you pay

Credit Line

$500–$5,000

Variable Annual Percentage Rate (APR) for Purchases

14.24%, 19.24% or 24.24% based on your creditworthiness

APR for Balance Transfers

0% introductory APR for first 12 billing cycles after account opening. After that, 14.24%, 19.24% or 24.24% based on your creditworthiness.

If you take advantage of this offer and use your account to make new purchases, you can avoid paying interest on those new purchases if you pay the minimum payment due and the total outstanding purchases balance, including any fees that may have been assessed, by the payment due date shown on your monthly billing statement.

Balance Transfer Fee

$5 or 3% of transfer whichever amount is greater

Minimum Interest Charge

$1

APR for Cash Advances

26.49%

Cash Advance Fee

$10 or 5% of advance whichever amount is greater

Annual Fee

$29 annual fee*

Foreign Transaction Fee

$0

Late Payment

Up to $37
Benefits with your TD Cash Secured Card
Digital wallets
Connect your TD accounts and cards and pay with your smartphone
Chip technology protection
Our built-in chip makes your card more secure and easier to use around the world
Visa Zero Liability5
Enjoy Visa security on purchases, plus protection against unauthorized charges
Instant credit card replacement
If your card is lost or stolen, get an immediate replacement at a TD Bank
Already have a TD Credit Card?
Manage your card, pay your bill, set up alerts, view and redeem rewards, check your credit score and more.
Get started
Apply for a TD Cash Secured Card
back to top