Whether you're buying or building a new home or refinancing your existing one, we have the right loan for you. With our free online quotes, a variety of loan options and help from our experienced Mortgage Loan Officers, you'll find the best loan for your life and budget.
Estimate your monthly mortgage payment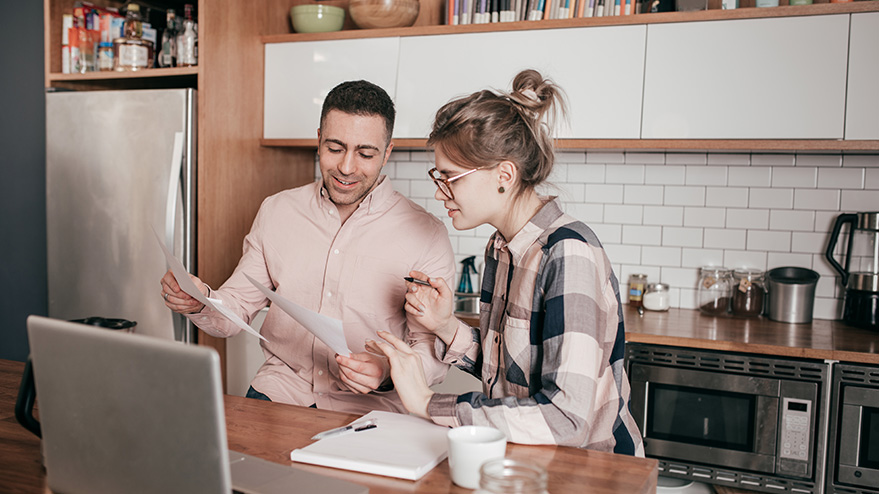 Use our calculator to explore your financing options:
Buy a home. Estimate your monthly payment and get customized options based on your needs and goals
Build or renovate. Renovate your existing home or build a new one with a construction loan
Refinance. Lower your interest rate or monthly payment, or shorten the term of your loan
Get prequalified. Talk to a Mortgage Loan Officer today.
Get tips that can help you buy, build and invest in your home with confidence. Explore the following topics:
Manage your application or make a payment
Check the status of your application, review your documents or make a payment on your current mortgage loan. Plus, get tips and info on home lending.
Mortgages & Affordable Home Loan Options
Find out which lending option works for your financial needs and goals, whether you are buying or refinancing
TD Home Equity Line of Credit or Loan
Get the money you need to do the things you want – renovating your home, consolidating debt and more
TD Checking accounts
Choose the account that meets your banking needs and includes the perks you want
Easy ways to apply or get prequalified
By phone
Talk to a Mortgage Loan Officer today
In person
Find a local loan officer
back to top