TD Go Reloadable Prepaid Card
Freedom teens want. Peace of mind parents need.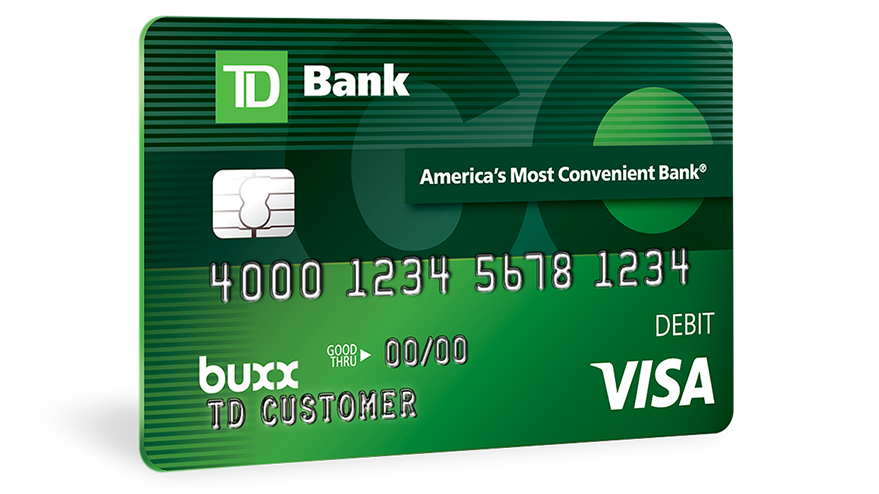 The reloadable prepaid card that gives teens the freedom to spend responsibly; while giving parents the reassurance that comes from setting boundaries and spending limits.
Easy to get
Purchase a TD Go Card online
You will need to provide your teen's Social Security number
Have your TD Bank debit or credit card ready to load the initial $20 on the card
Easy to reload
Load funds using your TD Bank debit or credit card 24/7 online or over the phone
You and your teen can also set up a direct deposit
Authorize friends and family, such as grandparents, to load funds using their TD Bank debit or credit card
Already have a TD Go Card?
Add funds, check the balance, set alerts and more.
Independence with a dose of control
Say goodbye to overdraft fees – your teen can only spend the amount you have loaded to their card
Both you and your teen can monitor and track spending in real time online. And set up text and e-mail alerts that notify you about the card balance and activity
Enjoy convenience
The card can be used at millions of locations worldwide with no foreign transaction fees – in person, online and in-app
Your teen can add the card to their digital wallet and keep it on file with their favorite digital music service or gaming platform for quicker checkout
Access to thousands of TD ATMs for free
Pay with confidence
Equipped with chip technology, an added layer of security
Count on us for 24/7 fraud monitoring
Includes Visa's Zero Liability1 protection for lost/stolen cards
Make checkouts easier
Services available with your card
Chip technology protection
Our built-in chip makes your card more secure and easier to use around the world
Traveling with the TD Go Card?
Call
1-855-219-8050
1-855-219-8050
a week before, so we know where you'll be using your card
Student banking services
Convenient, secure solutions that let students focus on school – not banking
Get – or manage – a TD Go Card
Get a TD Go Card
Purchase a TD Go Card online
Manage your TD Go Card
Add funds, check the balance, set alerts and more
back to top