International Travel Tips
When there's international travel in your future, TD Bank is ready to help. Turn to us during your planning to make sure you have the right mix of cards and cash to ensure security, and to handle everyday spending needs.
Let us know you're traveling overseas
Call us a week before you leave to let us know you're traveling to help us keep your cards secure.
TD Go Card:
1-855-219-80501-855-219-8050
Are you an Online Banking customer? Send us a secure message
Log in to send customer service a secure message through the Message Center. Select General Customer Service as the subject and provide the locations and dates of travel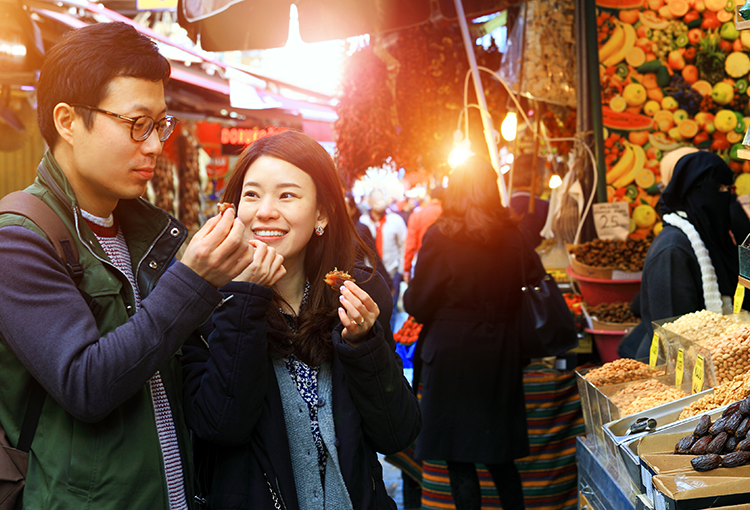 Plan ahead and save on foreign currency
Order currency for pickup
Save time and money getting currency from TD instead of the airport. Order at least 2 business days in advance so you'll have cash for transportation, tips and emergencies
Exchange foreign currency
When you get home, exchange your foreign cash for U.S. dollars
Find a TD Bank near you with foreign currency
On our locations page, enter your Zip or city/state, then check off Foreign Currency to find a TD with the currency you want. Order by phone or in person
Cards – the safe, convenient way to travel
No foreign transaction fees
Use your TD Bank card and pay no foreign transaction fees anywhere you go, whether it's your TD Bank Debit Card, TD Cash or TD First ClassSM Credit Card, TD Connect or TD Go Card*
More security and worldwide acceptance with chip technology
You're protected with chip technology – a microchip embedded in your TD credit, debit and prepaid cards that encrypts your data. Plus, chip cards are the global standard, in use in over 80 countries
Plus, the added security of Visa
Debit card lost or stolen? Visa Zero Liability1 means you're not responsible for unauthorized charges. We'll issue a new card at any TD Bank, and monitor your account to prevent unauthorized use
Pay for purchases and access cash when you need it
Use your TD Bank Debit Card, TD Connect Card or TD Go Card on all purchases anywhere Visa is accepted – in person, over the phone, online or through your smartphone, and access cash at ATMs
Added travel benefits with some TD cards
Lost luggage? You may be covered if you purchased tickets with your TD Visa Signature® Credit Card.2 Restrictions may apply, see your TD Visa Guide to Benefits
Track your spending wherever you are
Ever wonder where your money goes? We make it easy to keep track. Our online and mobile banking tools let you easily monitor your debit card transactions
Save on foreign transaction fees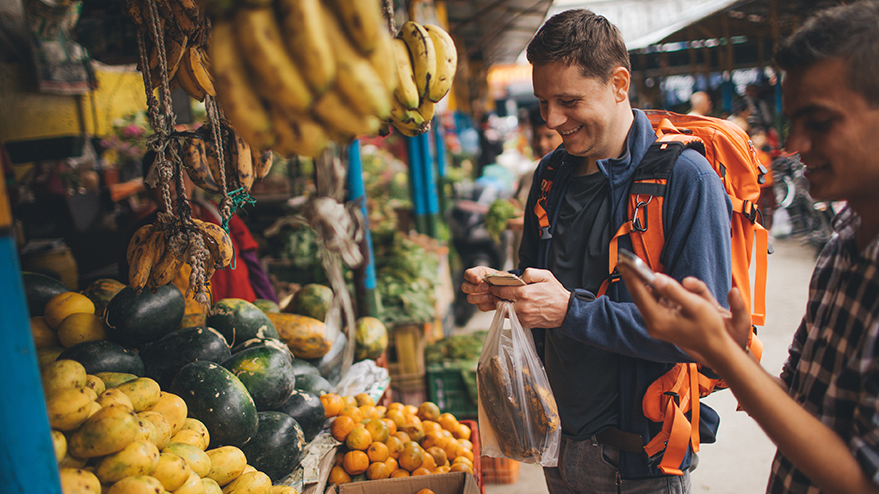 When you use your TD Bank cards overseas, you'll pay no foreign transaction fees.
A foreign transaction fee is typically a 3% charge on any transaction. That can really add up: a typical family vacation overseas could cost $5,000 – a possible savings of $150 in fees! That's another dinner in your favorite city, a babysitter for the kids plus parents' night out, or even another night at your hotel.
When you save on fees, you can spend more on what makes a vacation great – adventures and memories.
Other helpful tips for world travelers
Important phone numbers
Save these international numbers for emergencies:
Debit and prepaid cards: 1-215-569-05181-215-569-0518
Credit cards: 1-706-644-32661-706-644-3266
Bring TD along for the trip
Download the TD Mobile Banking App for your smartphone and tablet to track your transactions while you travel
Take care with your cash
Don't keep all your cash in one place – and use a money belt to protect any cash and documents from pickpockets
Stay smart, safe and on budget
The TD Connect reloadable prepaid card is a great alternative to cash and helps you stay on budget. Load funds before you go and set up balance alerts through Visa's prepaid site to stay on track
Find out what's up where you're going
Check the State Department website3 for alerts and additional travel resources
Put TD on your itinerary
The key to a successful trip is preparation, and we're prepared to help – with all the details
Keep TD informed
Call a week before you leave to let us know you'll be out of state or overseas
TD Bank Debit Card
Access your money and pay no foreign transaction fees anywhere you go
back to top