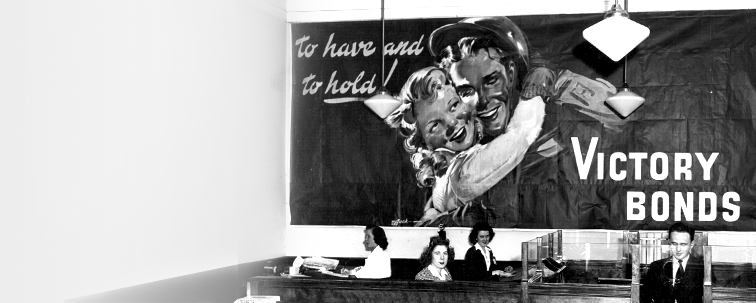 In Remembrance
A proud history of service
Honouring Heroes
TD Bank Group honours the men and women serving in the Armed Forces and those who have served both in wartime and on peacekeeping missions.
In the twentieth century, TD's founding entities experienced the upheaval of the First and Second World Wars. During both of these wars, approximately half of all TD employees were enlisted in the Armed Forces and served their country. Following the wars the Bank welcomed back many employees, but also mourned the loss of those who died. Memorials were created in tribute to those who served and TD continues to remember them today.
---
Are you a member of the media and have a question about TD's corporate History?
Looking for archived financial information, including reports, public filings and statements?
Looking for more information on TD's contributions to the community?
---
Interested in working at TD?
TD is a great organization powered by great people who want to make a difference every day. Every day, we deliver legendary customer and client experiences to our approximately 22 million customers.