TD is a carbon-neutral bank, but our environmental stewardship doesn't stop there. We're committed to continuous improvement in lowering TD's operational footprint.
As TD continues to grow, our environmental challenge is to reduce our environmental impact despite rapid business expansion. Our key areas of focus in managing the environmental footprint of our business operations are:
Reducing greenhouse gas (GHG) emissions;
Improving energy efficiency;
Reducing paper use;
Reducing waste volumes and water use;
Greening our supply chain.
While a full update on our performance can be found in our Corporate Responsibility Report, here are highlights about two key initiatives: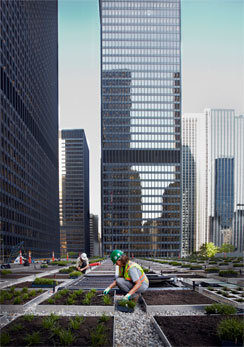 Photo: Dan Banko